How to Apply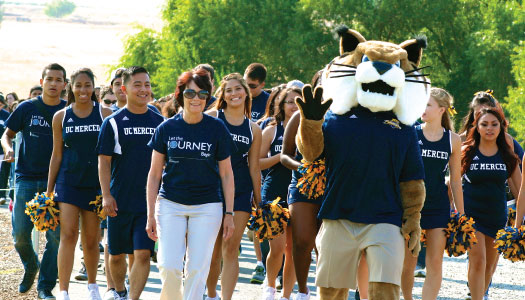 No application is needed for a continuing UC Merced student.
Enroll in classes as you would during the fall or spring semesters.
Non-UC Student
If you are 18 years or older and one of the following, you are considered a non-UC student:
Previously graduated from UC Merced
Filed to graduate from UC Merced in spring of this year
Never admitted to UC Merced or another UC campus
Member of the general public
Previously attended Summer Session only at UC Merced
Visiting from a non-UC college or institution
Non-Continuing UC Merced or Other UC Student
You are considered a non-continuing UC Merced or other UC student if these apply to you:
You are a UC student currently enrolled at or admitted for this fall to a UC campus other than UC Merced
You are newly admitted to UC Merced for this fall
You have withdrawn from UC Merced
You have been dismissed from UC Merced*
You are continuing on the Educational Leave Program or returning from the Educational Leave Program from the previous fall
High School Student
High school students must complete an application to attend UC Merced Summer Session.
*If you are a student on Academic Dismissal status, your summer courses at UC Merced are not guaranteed to count in your reinstatement review. Check with your academic advisor for further details.